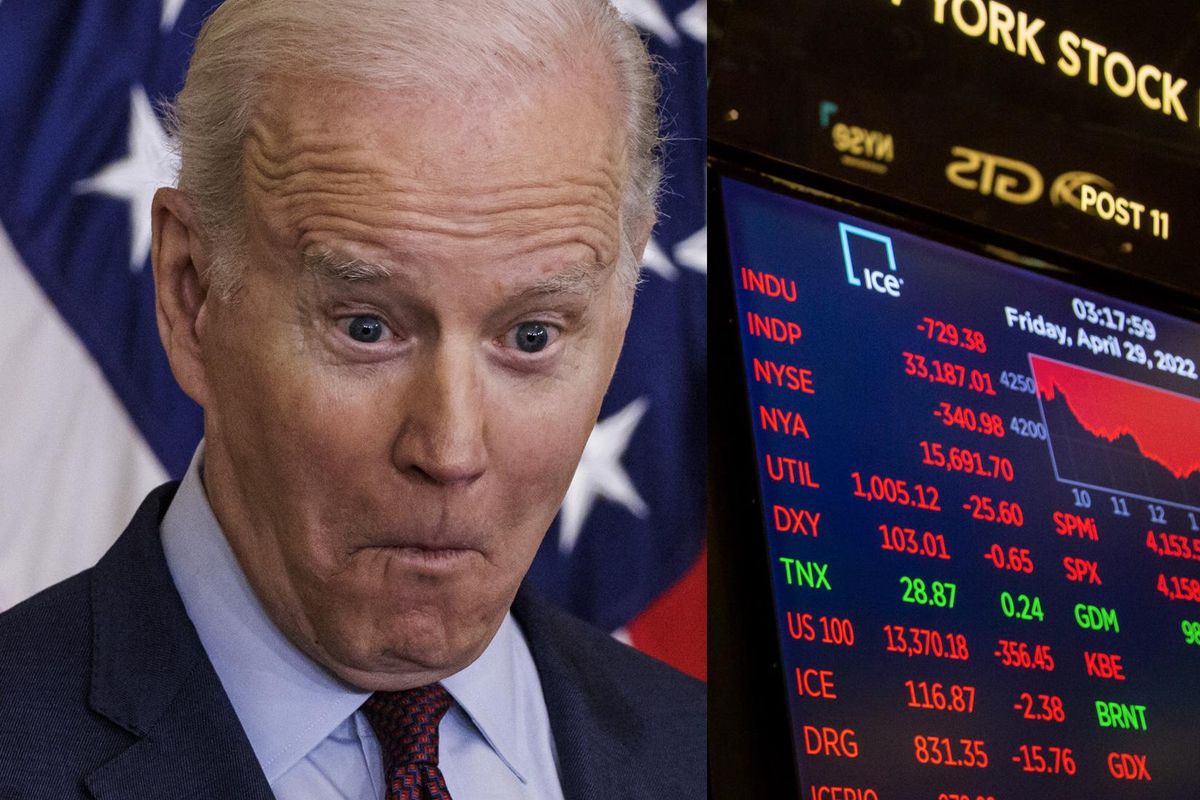 Critics of President Joe Biden had "My 401k" trending nationally on Twitter after the stock market continued to crash and burn on Monday.
The Dow Jones industrial index
closed down nearly 2% on Monday with 11.86% down so far this year, while the Nasdaq Composite was down 4.3% on Monday and 26.59% down so far this year. The S&P lost 3.2% with 16.69% down so far this year.
In response to the stock market collapse, Republican Rep. Jim Jordan of Ohio sent a tweet implying the crash was Biden's fault.
Your 401k misses President Trump.

— Rep. Jim Jordan (@Rep. Jim Jordan)
1652104591
"Your 401k misses President Trump," he tweeted.
Many used the occasion to blast Biden for the state of their 401k retirement plans taking a beating in the stock market.
"My 401K misses Trump, my bank account misses Trump, my grocery bill misses Trump, my gas tank misses Trump!" read one popular tweet.
"Just got my statements in the mail, and my 401K misses mean Tweets," read another popular tweet.
"I don't know about you, but after looking at my 401k statement I think we need Trump back," said another critic.
"My 401K continuously made money during the Trump administration. My 401K continuously loses money during the Biden administration," said one Twitter user.
"Since Biden took office my 401K has become a 101K," joked another detractor.
Others on the left tried to take over the hashtag with their attempts to jab at the right.
"My 401K isn't at war with a woman's uterus," tweeted Angela Belcamino.
The stock market downturn was likely caused in part by the Federal Reserve hiking up interest rates in order to quell the skyrocketing inflation that is hurting Americans and damaging Biden's poll numbers. On Wednesday, Treasury Secretary Janet Yellen admitted that Biden's spending policies added to the worsening inflation but claimed that the economy was still strong.
Some are predicting a period of recession or stagflation, a combination of inflation with economic stagnation.
Here's more about the stock market crash:
Market expert warns over stock market plunge
This content was originally published here.