I didn't realize my last post on delaying my student loan payment until January would spark a debate on the anticipated student loan forgiveness promised by Biden. To be honest, that anticipated program has not even crossed my thoughts. If it's offered, will I take advantage of it, yes. Am I planning on that? Not at all.
I am planning to pay off all my student loans. They are mine, I did take them out.
That being said, I have been working on my 2021 budget for months now. Being very thorough, setting realistic goals and taking into consideration my 5 year plan. And then everything changed in the last month with this new job…
But my financial goals aren't really changing…they are just being expedited.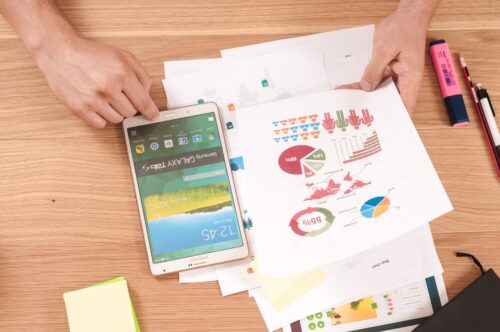 2021 Financial Goals
Here are my over-arching goals in priority order for 2021:
Pay off smaller of my student loans in January, 2021 as soon as I know pay schedule and take home pay. Anticipate this will happen on either January 15th or 30th, not sure when I will get my first new paycheck.
Max out my ROTH IRA contributions from self-employment income – yes, that means, I plan to make at least $6,000 in profit in 2021 from my existing freelance business. At this point, my plan is to essentially turn off "pay" from my freelance business to myself in mid-January. Then allow that income to just accumulate in my *new* interest earning business account. My "business" expenses will continue to be paid from this account. And I will revisit every quarter/6 months to determine if there is a reason to pull "income" from it and put it toward something else. but for now, it will just maintain itself.
Pay off my car – pre-new job, this would have taken all year and was my main and really only debt pay off goal for the new year. But with new job, current projections indicate I will pay it off by August. Balance as of 1/1/2021 will be $14,931.76.
Contribute some % of my new income towards a new 401K. My new company does not do matching, but they do profit sharing, and I'm not sure how that works. But I do not qualify until I have 500 hours in. But I will begin contributing immediately to my new 401K, just not certain of the percentage yet at the time of of this writing. I have done the math at 13%, 7% and 3% and I could conservatively do any of those. I am leaning toward the 7% to start and then working my way up.
Pay at least $307 every month towards my larger student loan, whether the new Cares Act extends the deferment or not. And once my car (#3) is paid off, those funds will go towards this loan. (Anticipating paying $800 every two weeks toward car loan beginning in February.)
Add another $10,000 in my existing EF which equals out to $833 saved per month.
Save $5,000 for a family trip…not planned, but dreaming, that would be $416 saved per month.
Save $15,000 toward future housing, whatever that may be, that would be $1,250 saved per month.
I would love to pay off all debt in 2021, but I am also keenly aware that I need to balance my savings with my debt pay offs. So what do you think of my plan?
The post 2021 Financial Goals appeared first on Blogging Away Debt.
Read more: bloggingawaydebt.com